The Sunflower Apartment:
1st floor, 9 Roberts Building [building entrance is 6 steps up from street level]
The front room has a double bed size pull out couch, 2 upholstered chairs, desk & chair. 
Back room has A/C, king bed [can be made into 2 single beds], 2 dressers at one end. At the other end of the long room is the kitchen with sink, stove, refrigerator, microwave, coffee maker, toaster, dishes, silverware, pots and pans, dining table and 4 chairs. Bathroom with tub and shower is adjacent to this room. 
Kitchen and bed linens are provided + 2 bath towels and a face cloth per person. 
Adjacent to shared enclosed porch.  Open shared patio outside front door.  Additional shared covered patio behind this building.  
Daily maid service is not included in this price.
Total Cost per week for 1 or 2 people $1200.00
Additional People: $100. Per person, per week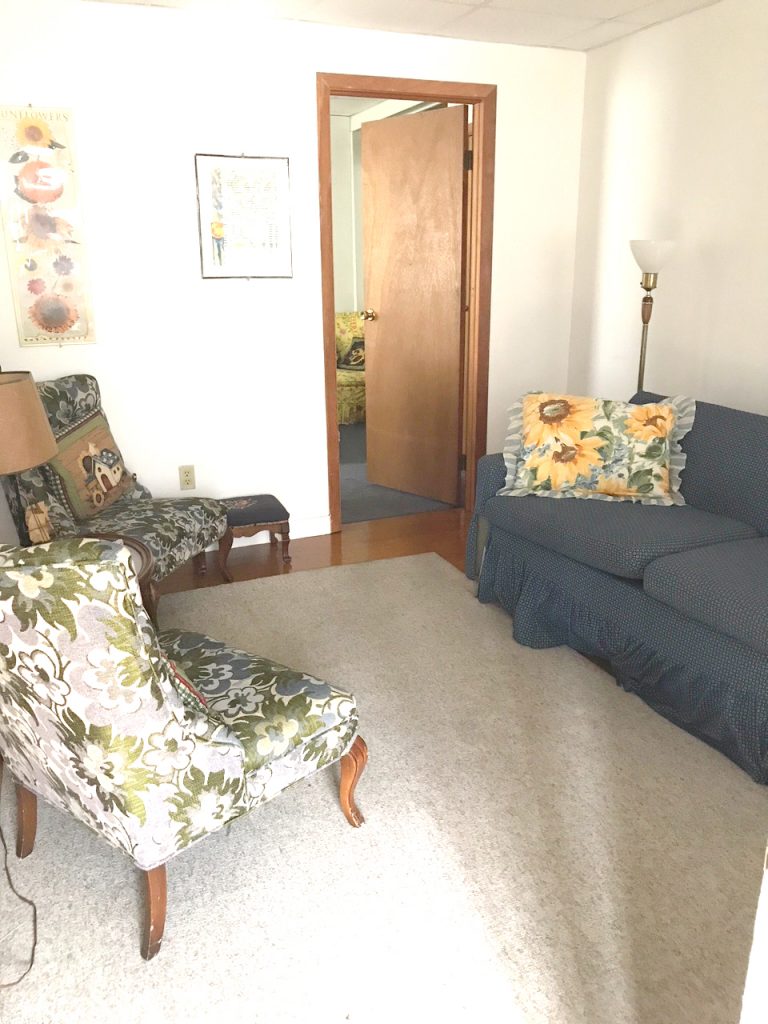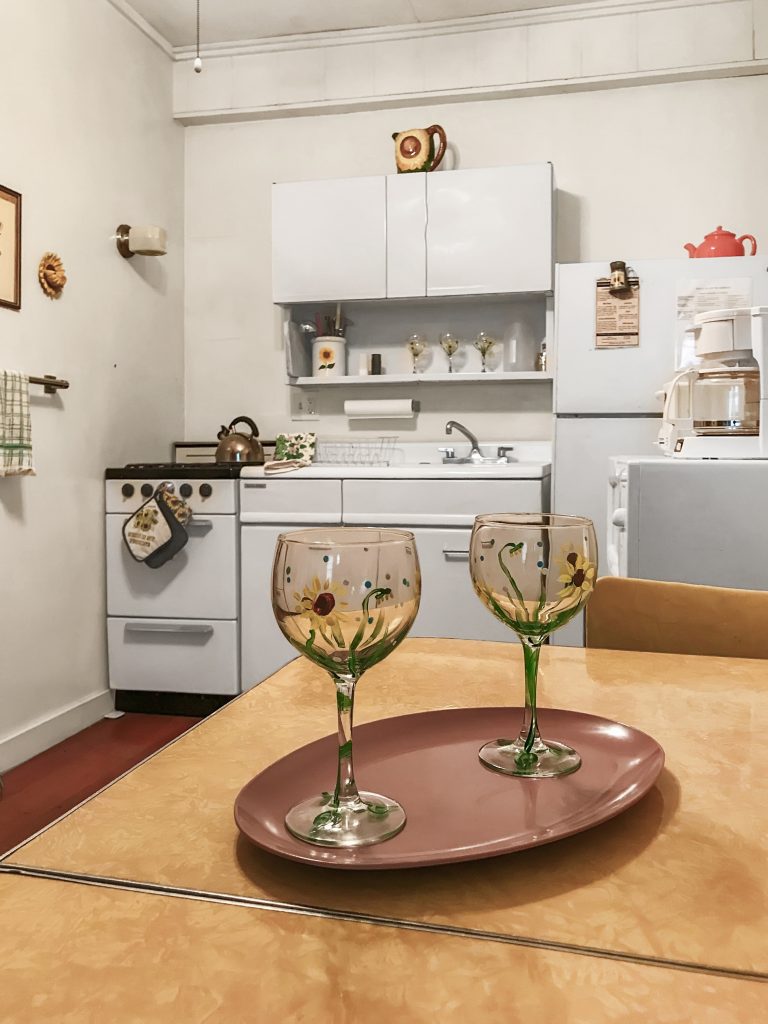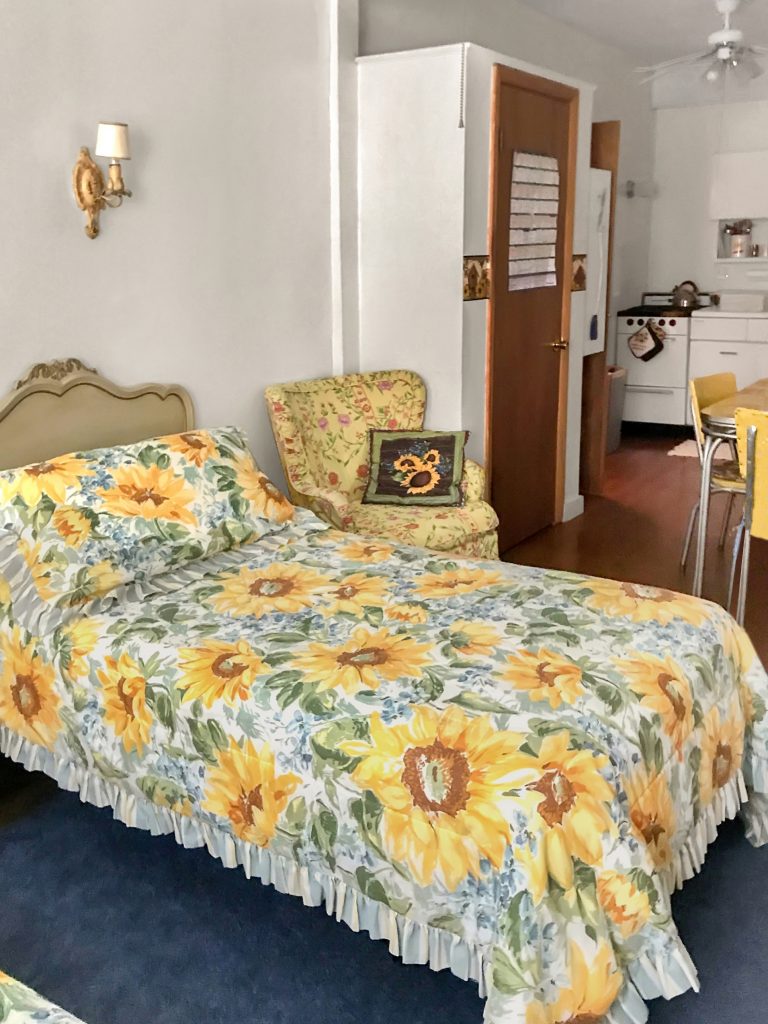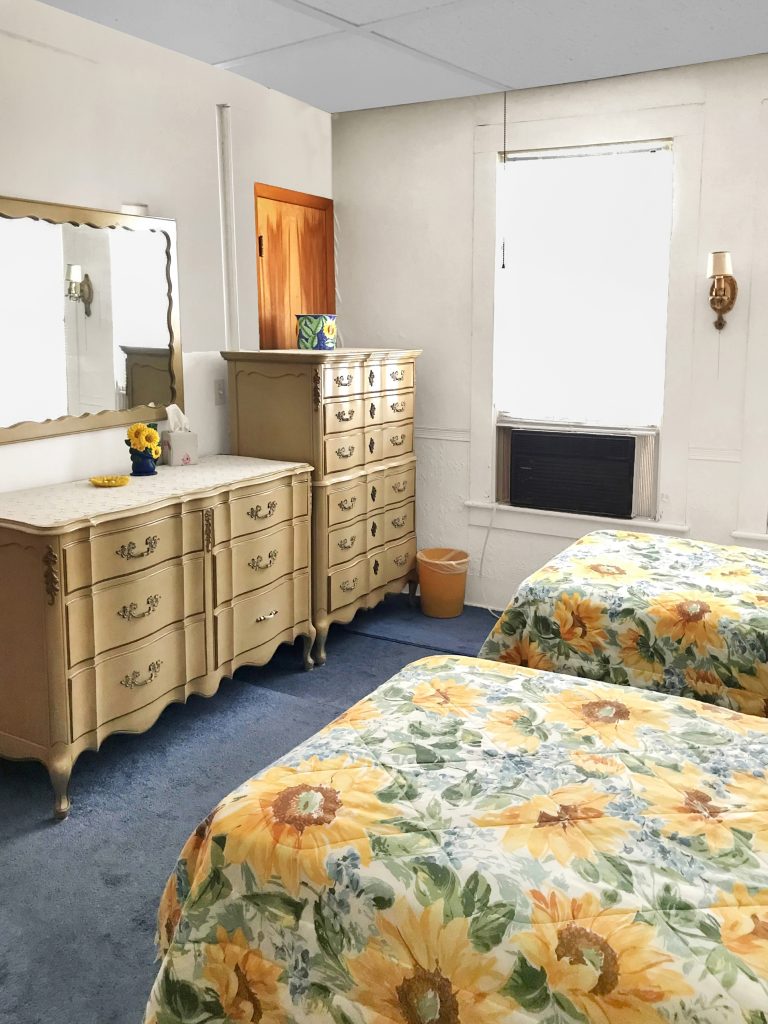 *The local mattress company has made us 'King Caps' which are 2" foam mattress tops with heavy woven mattress 'sides' that can incapsulate 2 single beds, making them into a comfortable king bed.